WELCOME TO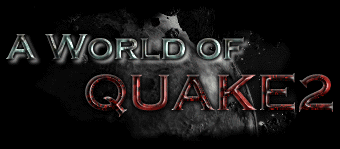 Get Netscape now!
On this site you will find most of the greatest add-on single player levels and reviews ever devised by mankind for Quake II
You will need a frames capable browser to view this cool site .
If you don't want to miss the best Quake2 levels on the web, you should get one!
You can still muddle your way through this site by selecting the following links.
What's New
New Levels
Level Archives
Files
Links
- Entire contents copyright 1998 by Paul Taylor, all rights reserved. -